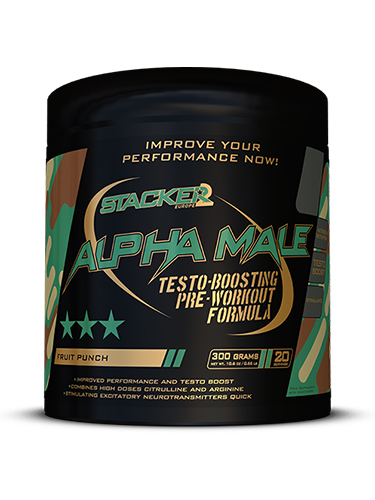 STACKER2 Alpha Male (Fruit Punch, 300g)

Quick overview
Boost testosterone, enhance performance, and feel energized.
30,99 €
$ 34.09
$ 45.25
30.99

Ship to

calculate shipping cost
Secure and reliable payment with

STACKER2 Alpha Male
Alpha Male is a revolutionary nutritional supplement that combines the powerful effect of a pre-workout with a selection of natural extracts which make a positive contribution to your testosterone level. With Alpha Male, you improve your performance via three mechanisms!