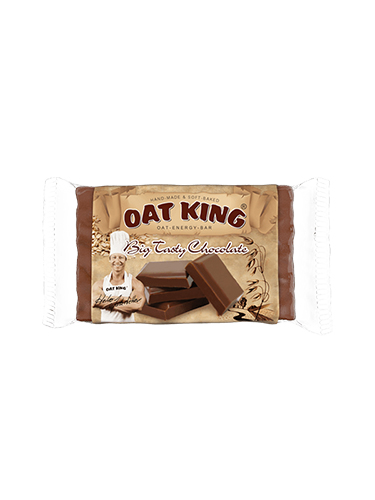 LSP Oat King Energy Bar (Big Tasty Chocolate, 95g)

Quick overview
Excellent source of energy. 500kcal. Oatmeal bar.
1,89 €
$ 2.08
$ 2.76
1.8900000000000001

Ship to

calculate shipping cost
Secure and reliable payment with

LSP Oat King Energy Bar
LSP Oatking Energy Bar is a handy and tasty oatmeal bar with approximately 500 calories. Oats supply long chain carbohydrates and unsaturated fatty acids and are therefore an excellent source of energy. This energy bar can be consumed on the go or as a meal replacement.
The flavors Pure, Peanutbutter and Raspberry Sweets are vegan
Ingredients
Flavor: Chocolate Extreme
40% Oat Flakes, Light Molasses, Margarine (Palm- and Rapeseed Oil, Water, Salt, Natural Flavor), 11% Peanut Butter (Roasted Peanuts, Rapeseed Oil, Sugar, Palm Oil, Salt), Raw Cane Sugar
Attention: The ingredients vary depending on flavor.
Allergen information
Contains gluten et peanuts.

Advice for use
Eat 1-2 LSP Oatking Energy Bars per day.