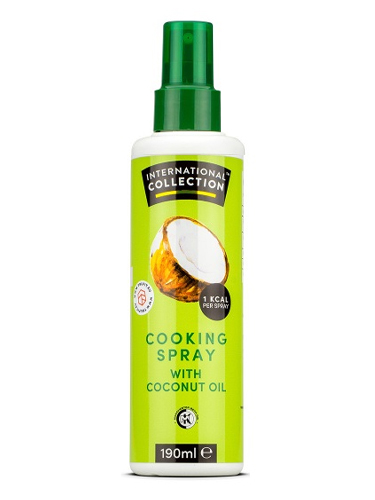 INTERNATIONAL COLLECTION Cooking Spray (Coconut, 190ml)

Quick overview
low calorie, non-stick function.

INTERNATIONAL COLLECTION Cooking Spray
Add a touch of flavor and ease to your daily cooking. The cooking spraycoconut / olive is specially designed to help you prepare healthy and delicious meals, without compromising your diet.
With only 1 calorie per spray, this cooking spray is ideal for those who want to control their calorie intake while adding an exotic flavor to their dishes. The natural aroma ofcoconut / olive blends harmoniously with your ingredients, providing a light and enjoyable cooking experience.