5 CHRISTMAS PROTEIN SNACKS TO DIE FOR!
12/23/2021
Adrien Materne
Christmas is practically here, follow the traditions even at the gym.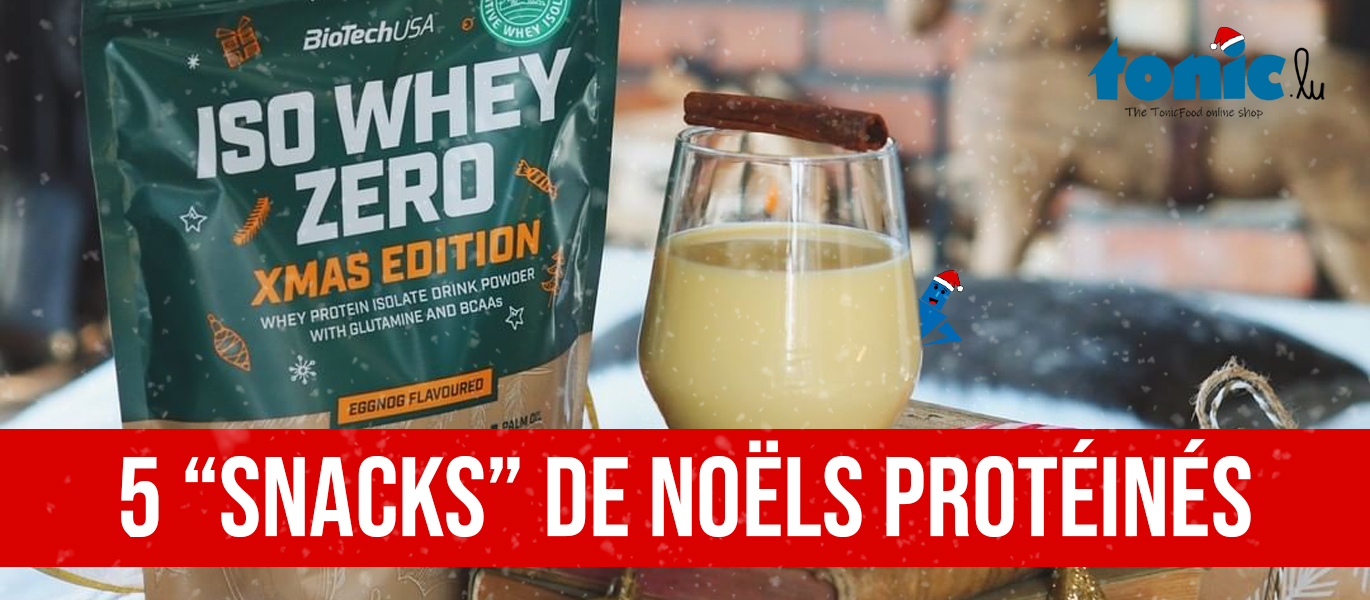 1. Protein Christmas cookies
A simple and effective way to make an impression in the gym. These Lenny & Larry's complete cookies (peppermint or gingerbread) won't leave anyone indifferent.
2. A healthy chocolate nougat
Christmas is coming and today you will discover a recipe for crispy chocolate nougat without added sugar or palm oil. For this, you will first need to prepare 250g of dark chocolate without sugar as well as about 50g of white protein crunchies. Melt the chocolate in the microwave or in a double boiler and then pour half of the chocolate into a rectangular silicone mold (easier to unmold) or into a nougat mold. Pour in the white protein crunchies then cover by adding the remaining chocolate: Store in the freezer for 2 hours and taddaaaam you have an easy and quick crispy nougat.
Small tip: do not unmold it before eating it so that it does not lose its shine :)
3. Protein eggnog
Why drink iso whey with a classic taste as Christmas approaches? Discover this limited edition of Biotech Iso Whey Zero Eggnog to become the king of the gym.
4. A winter protein shake
To try urgently, you have no excuses :)
You will need: 60g of Body Attack Power Protein 90 "Noisette", 250ml of skimmed milk, 30g of peanut butter, 30g of chocolate dessert sauce, 3 low sugar cookies, 30g of light whipped cream.
Mix the Power Protein with 250ml of water and 250ml of milk. Prepare 2 glasses and pour in 15g of peanut butter and 10g of chocolate dessert sauce. Pour the protein / water / milk mixture into the glasses. Garnish the glasses with the whipped cream, the cookies and the rest of the chocolate sauce.
5. A christmas protein spread
This "Xmas Edition" variant of the Nanosupps protein cream is absolutely divine. Simply spread on absolutely anything you want (pancake, breads, tortilla, ...) Tasting experience guaranteed.