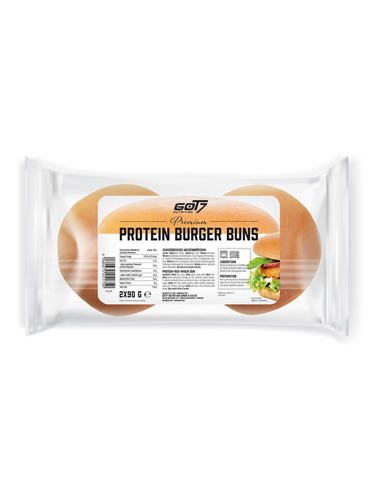 1,99 €
$ 2.19
$ 2.91
1.99

Ship to

calculate shipping cost
Secure and reliable payment with

GOT7 Protein Burger Buns
Proteins Burger Buns are protein buns that allow you to create your own protein burgers. Each bun weighs 90g and contains 13.5g of protein. Each pack contains 2 buns.

Ingredients
flour, Wheat water, wheat gluten,yeast,flour, wheat whole hydrolysed protein, wheat sunflower oil, salt, emulsifiers sodium stearoyl 2-lactylate and diacetyl tartaric acid esters based on mono- and diglycerides wheat,acidity: sodium acetate, preservatives: sorbic acid, thickener: gum guar, flour of barley malt,natural flavor, ethyl alcohol.
Allergen information
Contains wheat and barley. May contain traces of sesame seeds.

Advice for use
Briefly heat the buns in the microwave or oven.