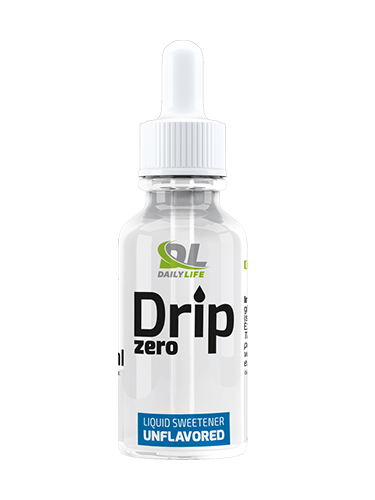 DAILY LIFE Drip Zero (Neutre, 30ml)

Quick overview
0 calorie, liquid sweetener, adds a sweet taste.
DAILY LIFE Drip Zero
"Daily Life" drip zeros are calorie-free and gently add a sweet taste to drinks and foods such as: water, milk, coffee, yogurt, oatmeal, baked goods, smoothies, etc.
Ingredients
Water, aroma, sweetener: (sucralose), coloring E150a.

Advice for use
To "sweeten" 100 ml of liquids or 250 g of food, simply use the special dropper and add 3 to 5 drops (0.25 ml).