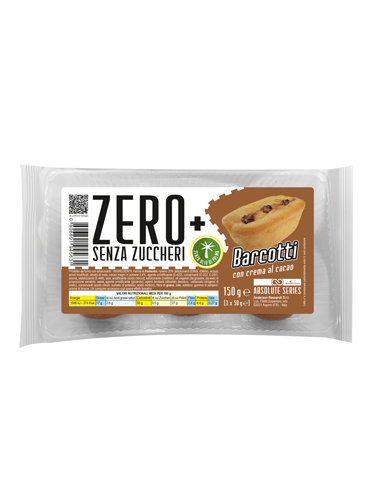 ANDERSON ABSOLUTE SERIES Barcotti Zero Con Crema (Cacao, 150g)

Quick overview
Delicious Italian pastry with no added sugar and no palm oil.
ANDERSON ABSOLUTE SERIES Barcotti Zero Con Crema
The "Barcotti con crema al latte" is a delicious Italian pastry. Inside, there is a creamy milk cream, which provides a creamy texture and a delicate milky taste.
What particularly sets this product apart is that it is specially designed for those who prefer to avoid sugar and palm oil in their diet. The manufacturers have developed a recipe without added sugar, using sweeteners or alternatives to traditional sugar. In addition, the use of palm oil has been avoided, making it a more environmentally friendly option.