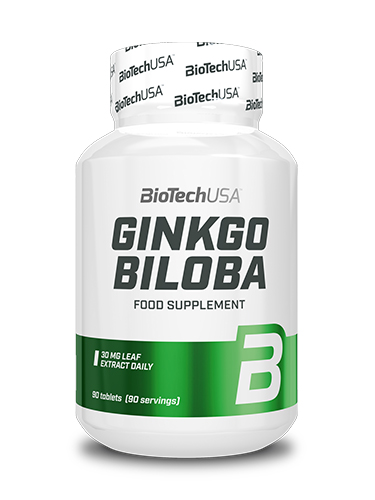 BIOTECH Gingko Biloba (90 Tabs)

Quick overview
80 mg Ginkgo Biloba
19.2 mg Flavonoid Glycosides
4.8 mg Terpene Lactones

12,50 €
$ 13.75
$ 18.25
12.5
10,63 €
$ 11.69
$ 15.51
10.625

Ship to

calculate shipping cost
Secure and reliable payment with

BIOTECH Gingko Biloba
The Ginkgo Biloba tree is native to China and has been used for thousands of years. Ginkgo leaves are used to make the modern-day Ginkgo Biloba extract we use, which is associated with many health claims, including mental focus, memory, cognitive performance, and blood circulation.
Ginkgo Biloba contains high levels of phytochemicals, like terpenoids and flavonoids. It has been shown to contribute to normal blood circulation around the body.
As Ginkgo Biloba naturally contributes to healthy blood flow around the body, it can support brain performance, including mental focus, memory, and reactivity.

Ingredients
maltodextrin; filler (microcrystalline cellulose); Ginkgo biloba extract (80 mg/tablet); anti-sticking agents (silicon dioxide, magnesium stearate); glazing agent (stearic acid)

Advice for use
Take 1 tablet daily with a glass of water.

Cautionary note
Do not use as a substitute for a balanced and varied diet.
Do not exceed the recommended daily dose.Keep out of reach of children.